March 31, 2017 at 5:05 pm
#10831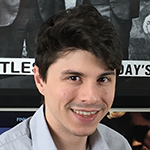 Andrew
Keymaster
Hey Brett, good catch! I never realized I contradicted myself. I'm going to give 1 entry per person for everyone who participated, regardless of:
1) playing the entire etude or only partial
2) posting more than 1 etude
—
I'll be sure to clarify the rules better for the next challenge.