August 1, 2022 at 3:24 pm
#52984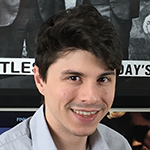 Andrew
Keymaster
@dianna – Great job! Yes, we are on EST. I tried to give everyone a friendly reminder yesterday.

@jfkasper – Great performance! Note clarity and timing was great! Just a little pause in one chord switch, but an easy fix 🙂
As for your question, our upload feature is intended for photos. Uploading to YouTube and sharing the link on the forum is the best way to post performances.

@yukalele – Yes, that's the best way to play performances. If you record your performances, you can review them to assess the areas that need more practice time.