December 18, 2016 at 10:37 pm
#9413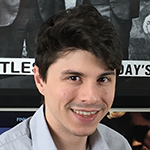 Andrew
Keymaster
Hey Keithy, great post! I'll check out Astraluna. Funny, I just sent a list of some of my fav female uke artists to a friend yesterday. Here is the list I sent:
Danielle ate the sandwich – singer/songwriter
Original on uke:
Her newest original music video did very well:
—-
Taimane – My fav uke artists. Amazing player.
TEDx Talk – just playing in the beginning:
Original music video:
—-
Victoria Vox – Great musician overall. Kills at mouth trumpet! Fun fact, she went to Berklee with John Mayer and he wrote "Victoria" about her.
Original:
—-
Sarah Maisel – The most traditionally trained on this list – jazzy. She's great.
How High the Moon:
—-
Olivia Millerschin: Always playing a uke, but I don't see her much in uke community. I think she's fantastic, she's selling out concerts for her new cd. This song is on it, great duet.