January 2, 2017 at 5:11 pm
#9570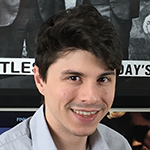 Andrew
Keymaster
Thanks guys, I added them to my request list. I'm going to be working on developing more of a format for weekly lessons this year. For example:
Week 1 – fingerstyle arr. of popular tune
week 2 – concept lesson
etc… This should help add variety and give me more time to prepare for the more complex arrangements.